About-Us
Basis Capital Markets Uk Ltd ('Basis') is a new age brokerage and financial technology company registered in the United Kingdom. We provide a disruptive, cloud based technology platform for global market participants seeking access to price discovery, trading solutions, margin brokerage accounts and execution across Foreign Exchange, Commodities, CFDs and other alternative markets.
Who We Are
DELIVERING BESPOKE SOLUTIONS
OUR COMMITMENT:
– Basis Capital Markets Uk Ltd ("Basis") delivers disruptive technologies and cloud trading services for global participants seeking access to OTC and listed financial markets.
LIQUIDITY: Basis delivers liquid, transparent, accessible and cost effective pricing in Foreign Exchange, Contracts for Difference ("CFDs") and OTC markets that have been slow to move from voice to screen.
LEADERSHIP: Basis are industry veterans combining complimentary experience from top financial institutions including major investment banks, futures commission merchants and exchanges such as the CME Group. Basis's back-bone technology, QTX, was built by the architect of the Barclays Enterprise Capital Derivatives and Trading Platforms for BARX and the former head of "Risk Analytics" at IBM.
PERFORMANCE: Using QTX Systems, Basis provides high performance liquidity for multi-asset execution in one dynamic venue. The QTX & Basis network offers ultra-fast, reliable and stable connectivity resulting in best in breed executions.
EXECUTION: Basis uses STP execution to execute its order flow giving the customer anonymous, direct market access to proprietary liquidity. Executions occur at disruptive speeds and at the best available price across the book.
INNOVATION: The Company's mission is to deliver the latest in revolutionary technology, trading instruments and customized services to each client.
EDGE
NEW AGE TECHNOLOGY AND EXECUTABLE PRICING MEETS HIGH TOUCH SERVICE
We are rigorous in our attempt to stay ahead of the technology curve and deliver uncompromised service. We utilize our experience and network to gain access to an empowering suite of highly liquid execution venues and software partners.
Our low latency environments combine maximum uptime with rapid execution rates across asset classes, supported by an unrivaled matching engine.
We aim to set new standards in brokerage technology and offer end users innovative products and solutions that change the trading landscape.
The Latest In High Performance Technologies

Unique and Executable Liquidity
Bespoke Trading Solutions

Efficient Account Opening and Credit Approval
Progressive Markets and Pricing

Expedient, Well Groomed Service
Technology
Power. Control. Innovation.
The Basis match engine powered by QTX is capable of processing 150,000 messages per second and is recognized as one of the fastest FX match engines on the market. This processing speed allows QTX-Basis to offer a highly granular time stamped data series that will appeal to Banks, Hedge Funds, Asset managers, Insurance Companies, HFT firms and Regulators. The QTX Hive offers the benefits of power, flexibility and control while at the same time meeting compliance and security requirements.
Basis also offers systems and proprietary software infrastructure powered by Metaquote, Prime XM, Forexware and other leading vendors.
KEY TECHNOLOGY BENEFITS:
High Speed Matching Engine

Unique and Executable Liquidity
Ability to Create An Infinite Number of Liquidity Pools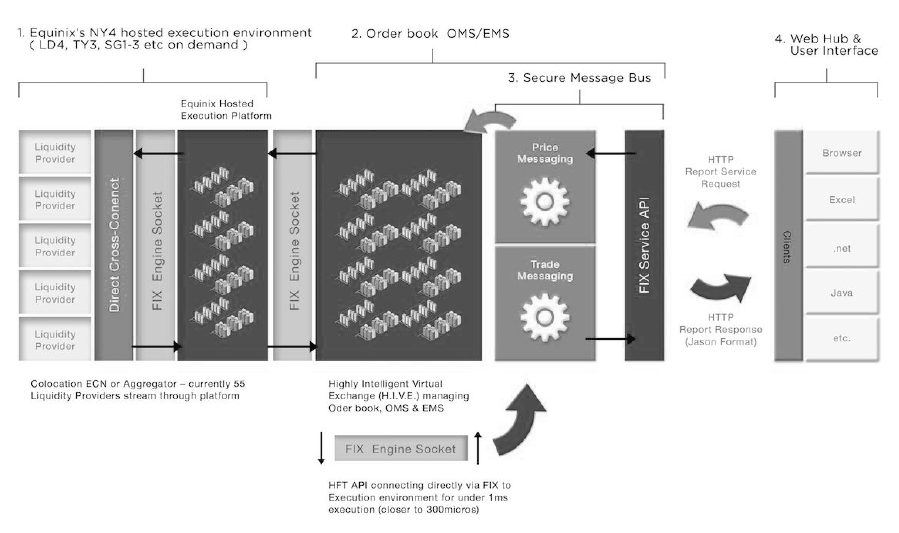 Services
Online and Mobile Trading
Liquidity and Give Up Agreements
REGULATION AND SAFETY OF FUNDS
Basis Capital Markets UK Ltd. (FRN: 810733) is a Limited a company registered in England and Wales under firm ref no 09882444 and is authorised and regulated by the Financial Conduct Authority of the United Kingdom.